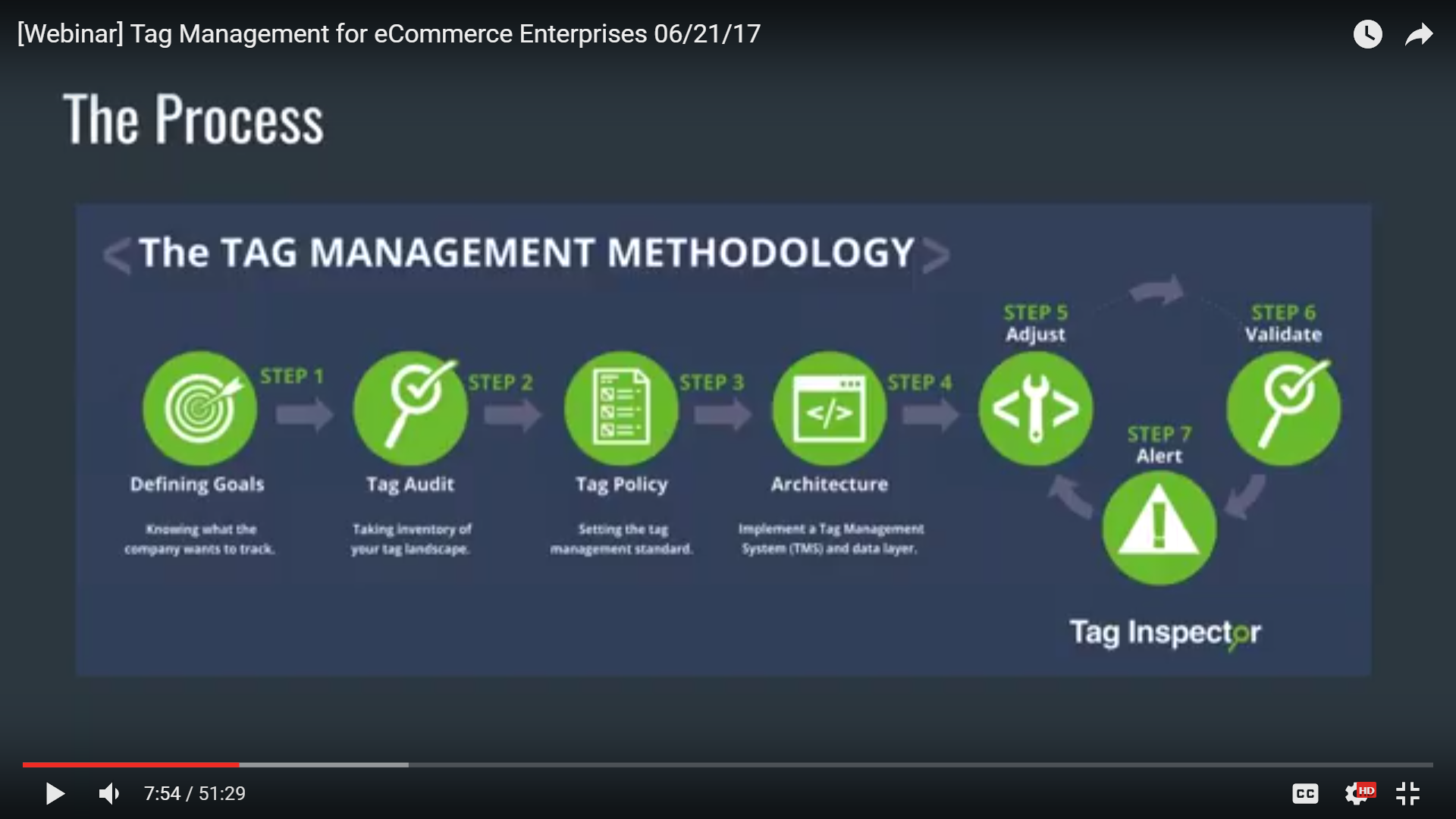 "Any large initiative related to tagging should follow the same path' – Lucas Long, Product Manager for Tag Inspector
When it comes to Tag Management for eCommerce Enterprise, it is crucial we understand how tags affect the performance and data quality across multiple websites.
On June 21st, Lucas Long hosted a fantastic webinar that focused on the tag lifecycle and our Tag Management Methodology. We focused on information that would make an eCommerce marketers/developers/analysts life easier by discussing ways to maximize performance through in depth understanding of eCommerce Tag Management.
Did you miss the webinar? Don't worry! We know announcements get lost in the cracks of a business schedule. That's why we have included the webinar recap at the end of this blog.
After watching this recap, you will:
Be able to explain how tags affect data quality, performance and – if left unmaintained – conversions
Feel ready to create a tag management process that will bring structure to the organization's digital initiatives
Understand the importance of ongoing monitoring and know how to choose an automated solution
Click here to download the presentation and follow along! 
You may also like: