Back in April, Michael Loban and I presented a webinar on the 10 Steps to Selecting a Tag Management System. We received some great feedback from attendees, some of which was from tag management system vendors themselves. If you didn't have a chance to make the webinar, have no fear, I'll take you through the 10 steps we covered!
1. Assess the Current Situation
It's important to understand where you are currently with tag management. There are a few ways to think about it:
Tag management as a vitamin: You're looking to use a tag management system because you know it's good for you.
Tag management as an antibiotic: You're looking to use a tag management system because you are hoping it will fix a major issue.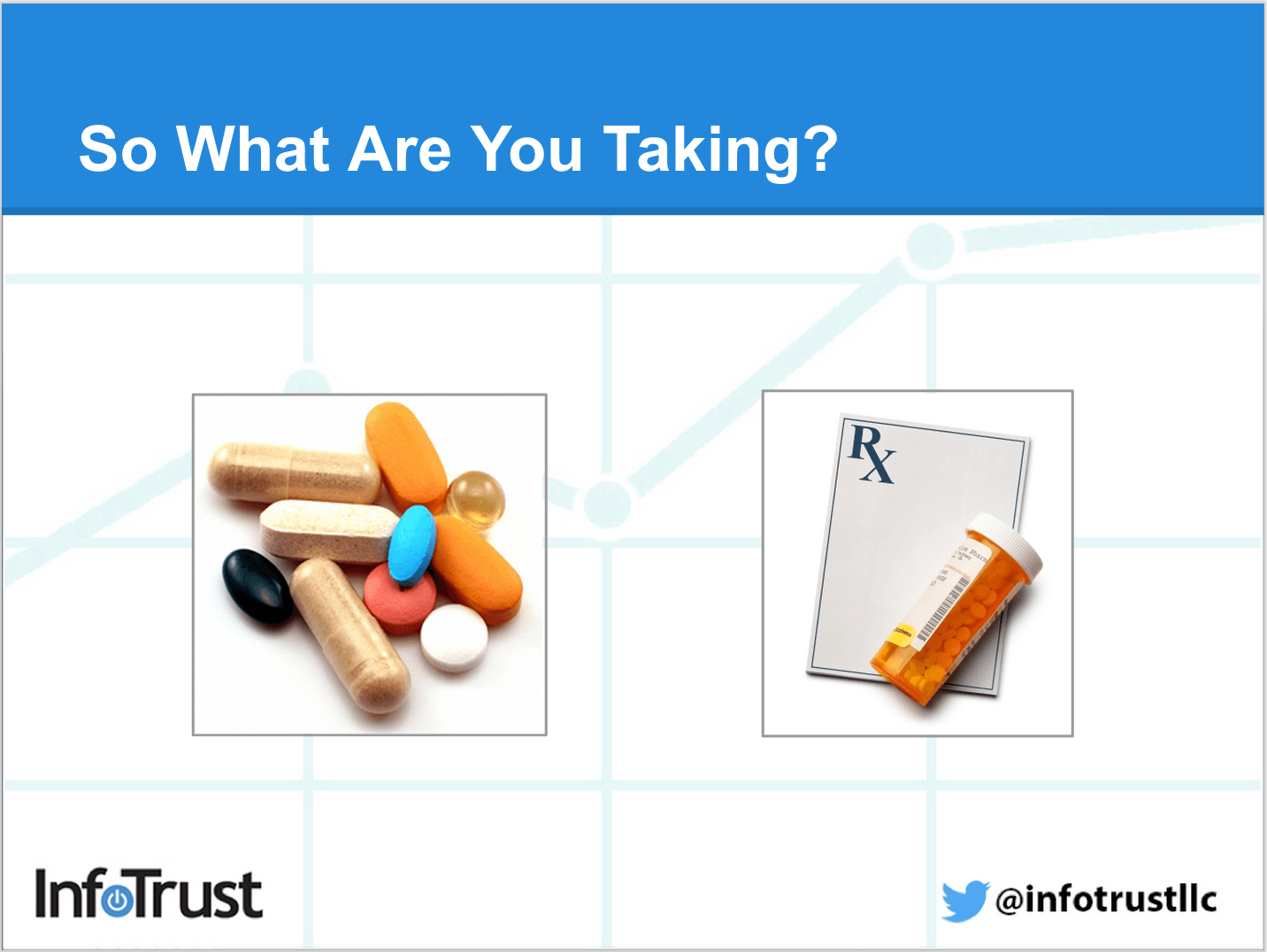 Assessing your current situation will help you understand your wants and needs of a tag management system.
2. Determine the Stakeholders
Selecting a tag management system, like any other type of software within your organization, will require you to understand the stakeholders within your company. It will be important to understand:
Who are the end users
Who will need access
Who will need to be involved in the selection process
And ultimately, who will sign off on the decision
End Users
There are likely the most vocal advocates for using a TMS.
Needs Access
The end users are the ones that will be using the tag management system on a daily basis. However, others will still need to have access. This is typically middle-management.
Involved in Selection Process
This really depends on your company's size, but stakeholders from multiple departments like marketing and IT may need to be involved as it might directly affect their work as well.
The Decision Makers
Most often this is the C-Suite — Your CEO, CMO, CIO, and/or CFO. These are the people you will need to convince a TMS will alleviate the current analytics and tag management pain points.
3. Evaluate the Current Tag Management Process
Next, its important to understand your current tag management process (or lack thereof). Ask yourself a few questions:
Who owns tag management?
Whose responsibility is it to add, remove, or modify tags and analytics tracking?
What tags are currently on your site?
Where are these tags located?
And how are they tags being deployed?
These last three bullet points can be tough for many organizations to evaluate. The question we get all the time is, "how do we know what tags are on our site in the first place?" The easiest way to take tag inventory is to scan your site with Tag Inspector. Find out what tags are on your site NOW!
If you don't have a defined tag management policy, you'll need to create one. All the technology in the world won't help your organization unless you have processes in place first to manage the tags deployed by your TMS.
Here are the components that make up a tag management policy:
4. Define the Business Requirements
This is extremely important. What are your short-term and long-term objectives with a tag management system? The features and functionality of your TMS will need to map back to your business requirements:
Supported tags
Degree of TMS customization
Scalability
Built-in privacy compliance solution
Staging/dev/production support
Hosting
Support for mobile apps
Service Level Agreement
Let me give you a basic example of mapping features and functions to a business requirements: A short-term objective could be to move all Google Analytics tags to our new tag management system. Therefore, one requirement of the TMS would be template tags for all types of Google Analytics tags and configurations. We don't want to have to create custom tags for each Google Analytics tag we need to implement.
5. Understand Which Model You Need
Now you know what features and functionality your tag management system needs to have. But who will manage the implementation and ongoing support? There are two main types of service options:
Fully-Managed Solution
Buying from a trusted partner
More expensive, less intensive
Someone outside your company manages the TMS
Internal knowledge and resources are less critical
Self-Service Solution
Less expensive, more intensive
Vendor will help with the implementation and support, but you manage the TMS
Your organization needs the internal knowledge and resources to manage the TMS
6. Research the Tag Management System Marketplace
The tag management industry is still young, but growing rapidly. With rapid growth has come consolidation within the industry:
There are tons of resources from companies like E-Consultancy on tag management systems, so I recommend taking your time to research all options.
7. Contact the Vendors
Schedule time for a product demo. You won't be able to fully evaluate a solution unless you can hear presentations from all your candidates on the features and why each is different from the others. Also, its really your job to help the vendor make the best presentation possible.
Introduce your company and your pain points
Provide your list of TMS requirements
Ask for any documentation that might help you decide
Discuss pricing and service models
Request access to test the product and talk with existing clients
Share the ROI you need to sell this internally
8. Evaluate the Options & Choose Best Solution
We always recommend that clients ask for a testing environment to fully evaluate whether each tool will work in our clients' environments. This is also a great way to get feedback from all the end users who will actually be using the product every day. We also recommend you contact existing clients for each vendor. This gives you the opportunity to talk with companies that have gone through a similar evaluation process and can give you the pros and cons of their selection. Have a list of questions ready to ask:
What do they like and dislike about the vendor?
What do they like and dislike about the TMS?
How does the TMS empower their company to stay ahead of the competition?
How is the vendor's custom service?
The answers to these questions might just be crucial to your selection process. Step 8b is obviously to choose the solution that is right for your company. The tag management system must:
Cover your business requirements
Satisfy all stakeholders (or the really important ones)
Fit your service and pricing model needs
Pass your testing evaluation
Come from a vendor and/or partner you are comfortable with
Be flexible for your long-term plans
9. Get to Work
So you have chosen your tag management system, congratulations! Your work is done, right? No, silly Sally, it's not. Now it is time to get to work! You'll need to use your organization's current change management process to implement the tag management system and ensure it is set up for success in the long-term. You'll need to:
Understand the available resources
Create a timeline for the project
Create milestones (short-term and long-term goals)
Prepare the architecture
10. Make Your Implementation Sustainable
Question: How do you protect your organization from random people making random decisions? We spoke about this earlier on in this post, you need to implement a tag management policy!
But, once you have a tag management policy implemented, how will you enforce it? Glad you asked! By using the Tag Inspector's Tag Policies feature, of course! It will allow you to create a policy using rules and conditions to scan your site regularly and report on policy errors across your site.