Challenged with the time consuming task of searching thousands of lines of code to locate marketing tags on your site? We have a solution!
Introducing Tag Inspector
As online marketers, we spend so much time digging through our website code to make a change to our tags.  Hence the creation of a tag management system. In Michael's previous post, tag management systems can be very useful for marketers to organize and manage their website tags. Unfortunately, it can be an enormous hassle initially finding tags through your website's code. Constantly bugging IT or your development staff to find this tag, remove it, put it back, etc. It can get really frustrating to track down the tags you want to consolidate.
Introducing InfoTrust's Tag Inspector! Our tool crawls through your entire website and finds specific tags. It then generates an easy to understand and easy to share report showing all tag locations, which can even be exported to an excel document.  Tag Inspector has many benefits, and a totally new look and feel to provide even more value!
Tag Inspector Version 1.o
Tag Inspector Version 2.o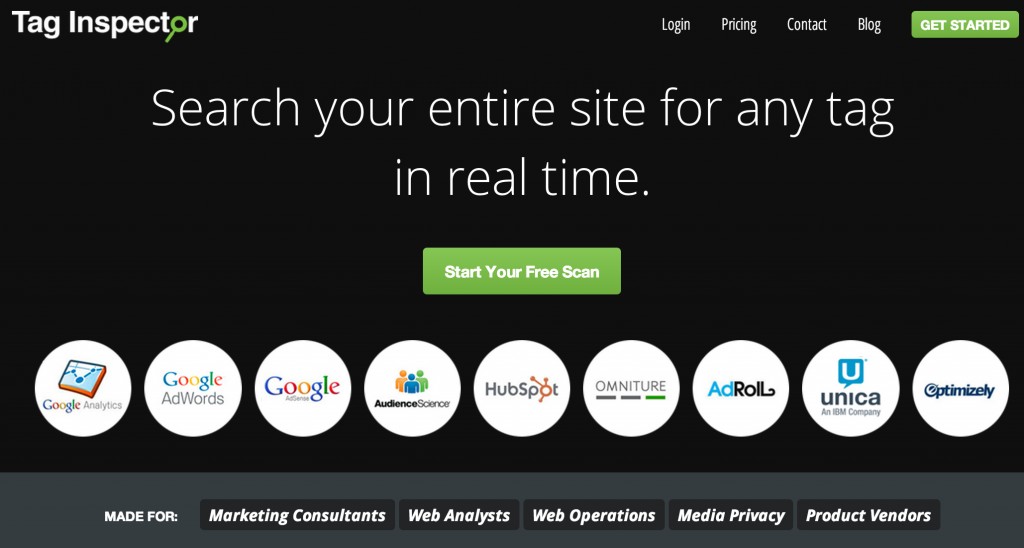 Benefits of Tag Inspector – Refreshed!
Saves time- Tag Inspector saves countless hours of searching your website for tags buried in the code, and you don't even need to be a programmer! Our report lists exact tag locations so you can easily move tags into any tag management system you are using. Fast. Easy. Painless.
Delivers results- Delivered in Excel format straight to your inbox, InfoTrust's Tag Inspector makes it easy for marketers to find what they need.
And of course, more and more tags are being added to the site everyday!
So let us know if you need any help analyzing your Tag Inspector scans and make sure to sign up for free today!
Posted by Amin Shawki