Welcome to the first in a series of Q&A's on The State of Tag Management! Each post will be with a representative from a tag management system vendor. They'll be discussing the current state and future of the industry.
For today's post, I'm excited to announce Jay Calavas, Chief Evangelist at Tealium.
---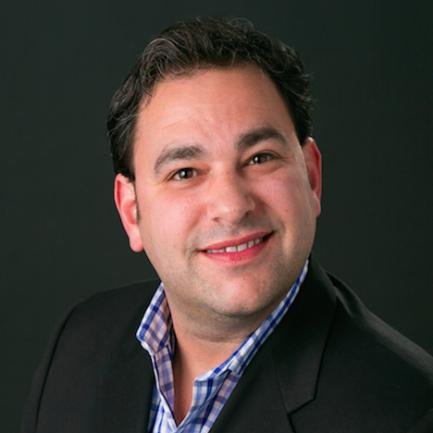 Jay Calavas
About Jay
I am focused on product management, marketing, strategy as well as global adoption. Our solutions are the gold standard in tag management and data distribution. As a grow-founder, it is my great pleasure to spread the word about Tealium, a fantastic place to work and phenomenal company to partner with.
About Tealium
Tealium is the leader in real-time unified marketing solutions, helping brands seamlessly integrate their siloed applications and data, and drive more profitable interactions across all digital touch points. Tealium's open platform for tag management and data enrichment enables marketers to bring order to chaos and build better customer experiences.
Founded in 2008, Tealium was recently named to the Inc. 500, which recognizes the fastest-growing private companies in America. The company's award-winning solutions are used by hundreds of global enterprises, including Cathay Pacific Airways, Domino's Pizza, HanesBrands, Kimberly-Clark Corp., Lamps Plus, Lincoln Financial Group, Party City, Univision and Vizio. For more information, visit tealium.com.
---
Q&A
I recently had a chance to ask Jay a few questions about the current state of tag management, along with its future. Enjoy!
What is your opinion on the current state of Tag Management? Is it still in its infancy or has it moved on to the next phase?
Jay: "Good question and one I get on a regular basis. Tag Management is in a hyper-growth stage that is driving companies to evaluate the space either by trying a free tool or investing in a paid enterprise platform. We measure global adoption across all major Tag Management platforms on a monthly basis via Ghostery and are seeing a rapid ascent with no signs of slowing.
Free tools are educating the market which is creating a massive pool of educated buyers ready to purchase enterprise class TMS (tag management system). It's incredible how fast this market has grown and matured!"
Where does Tag Management fall within the Digital Analytics realm?
Jay: "TMS is the foundation for all things Digital Marketing. By instituting a strong Data Layer and leveraging a best of breed TMS, companies can gain control of their data and achieve unprecedented levels of agility.
The combination of control and agility provides the runway for a new generation of Digital Marketing. This in particular rings true with Digital Analytics. We find both analysts and consumers of standard reporting thrilled with the iterative process gained by leveraging Tag Management. Non-technical users can now create a gold standard data strategy and create new reports and insights with point and click simplicity."
[Tweet "The right Tag Management tool should supercharge your Digital Analytics tool and practice"]
Where do you see Tag Management being in the next year? Next 5 years?
Jay: "First of all, in the next year, TMS will continue its meteoric ascent as a must-have tool. The space is changing quickly but buyers are buying and smart vendors will position themselves to capitalize on the land grab at hand.
[Tweet "Smart vendors will position themselves to capitalize on the land grab at hand"]
In the next five years I believe the category will evolve into three distinct segments:
Free standalone TMS vendors such as Google Tag Manager, which will mostly cater to SMBs and unsophisticated companies.
Free TMS tools that are bundled into other tools like DMP's or lumped into Marketing Clouds which will satisfy low level TMS needs but lose focus when it comes to true enterprise class integrations across the entire digital marketing ecosystem.
Enterprise class Tag Management, where continued innovation and investment drive the overall functional capabilities and integrations far past what we even think of today as 'Tag Management'.
The first two segments will mostly remain in their current state and not evolve as they are not revenue generating platforms. The third will evolve into mature Data and Vendor Management platforms that are extensible and ready for the future.
We have already seen many early TMS entrants shift away from their enterprise focus on TMS and so we expect there to be rapid changes in the space leading to a single Enterprise TMS winner and many players gravitating to the second segment."
In your opinion, what is the future of Tag Management?
Jay: "Tag Management will be adopted in one form or another by the top 50,000 websites globally as the value and critical nature of it as a practice continues to spread wildly. Rabid adoption is already happening, expect TMS to enter its golden age and flourish much as Digital Analytics has over the last 15 years.
[Tweet "Tag Management will be adopted in one form or another by the top 50,000 websites globally"]
Most companies will build other capabilities that leverage their TMS. I believe the ones who stay agnostic and focus solely on optimizing the technology stack a company invests in will ultimately win."
How would you describe the value of Tag Management to an enterprise organization interested in a TMS?
Jay: "Tag Management is the foundation for building your Digital Marketing practice. By unifying marketing platforms and lessening the reliance on IT for marketing integrations, they will see tremendous efficiencies and innovation without anything holding them back from achieving strategic goals. Build your own marketing cloud!"
[Tweet "Tag Management is the foundation for building your Digital Marketing practice"]
I would like to give a special thanks to Jay Calavas for taking part in this!
This was the first in a series of Q&A's with the top vendors in the TMS industry. Subscribe to our blog at the top of the page to receive each new post in your inbox!