At InfoTrust, we are constantly seeking feedback from our customers on new ways to improve our products and make sure we're addressing their tag-tracking needs. We are excited to share the two newest features of Tag Inspector RealTimeTM. We've created a new validation rules dashboard and made it easier to investigate validation rule failures. Let's take a look at our two new features below.
1. New Dashboard
When you log into Tag Inspector and Click on the RealTimeTM tab you will now see a dashboard on the landing page, giving a quick overview of how your validation rules are doing.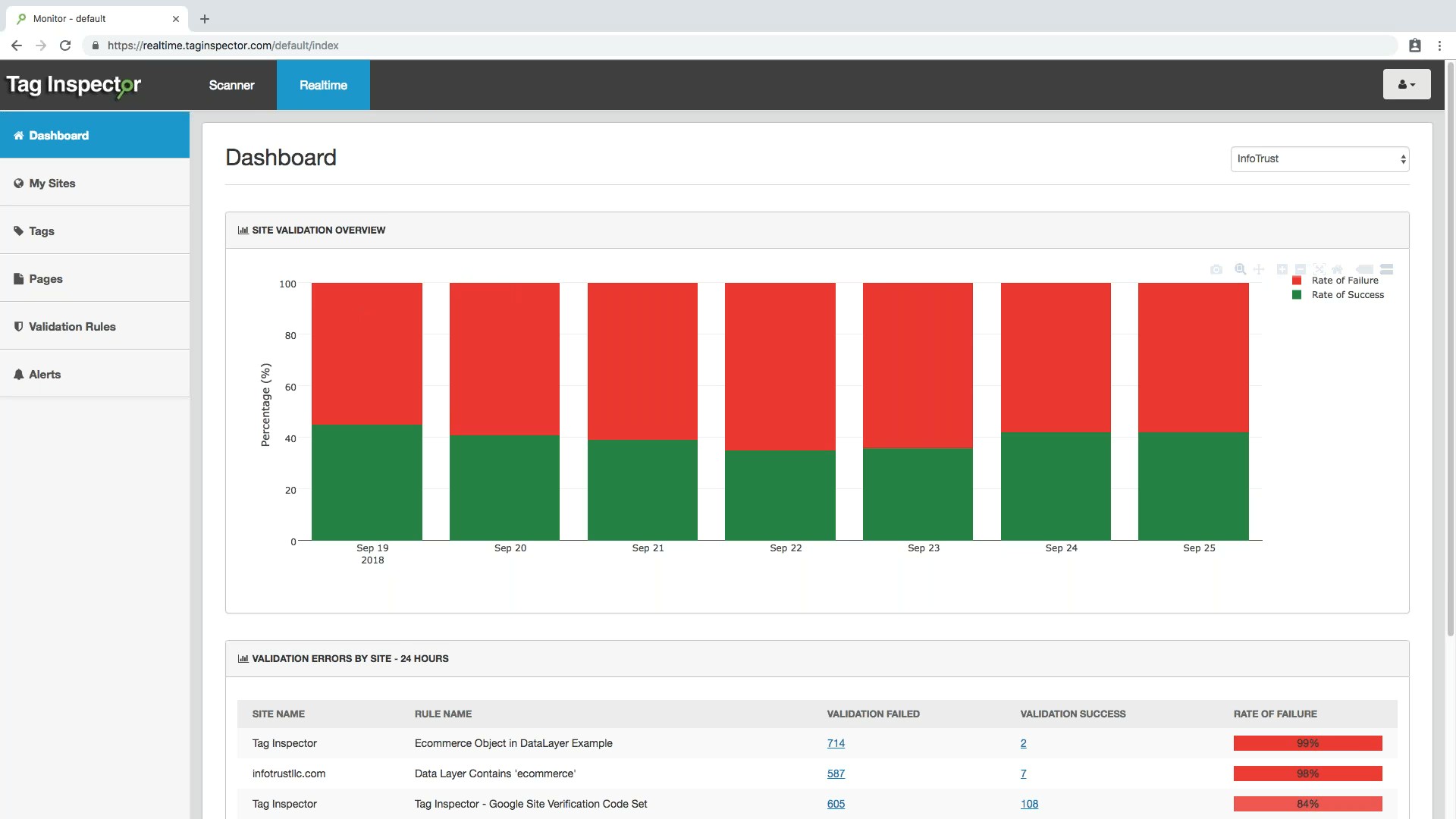 What is great about this dashboard is that we've created a one-stop shop where you can see how your validation rules are performing and which tags are contributing to validation rule failure rate. Functionality that existed outside of Tag Inspector is now native to the RealTimeTM tool!
2. Aggregated Lists of Validation Rules
We've also added a new aggregated list of failures feature to the validation rules section of RealTimeTM.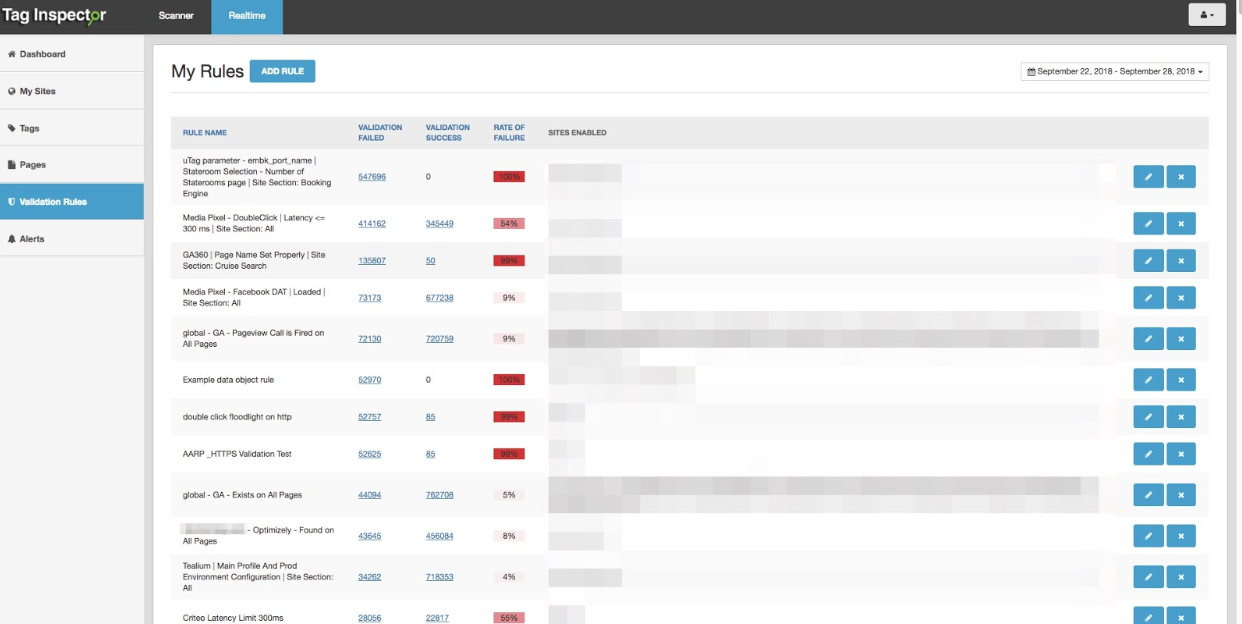 Now if you want to do a deeper investigation into why a particular validation rule failed, you just click into the link for that validation failure. Once you click that link you will see an aggregated list of failures for that particular rule. With this aggregated list you no longer need to scroll through multiple lists to pinpoint what URLs have failures; you can now see them all aggregated here. This will help you more quickly investigate issues as to why a certain validation rule is not passing.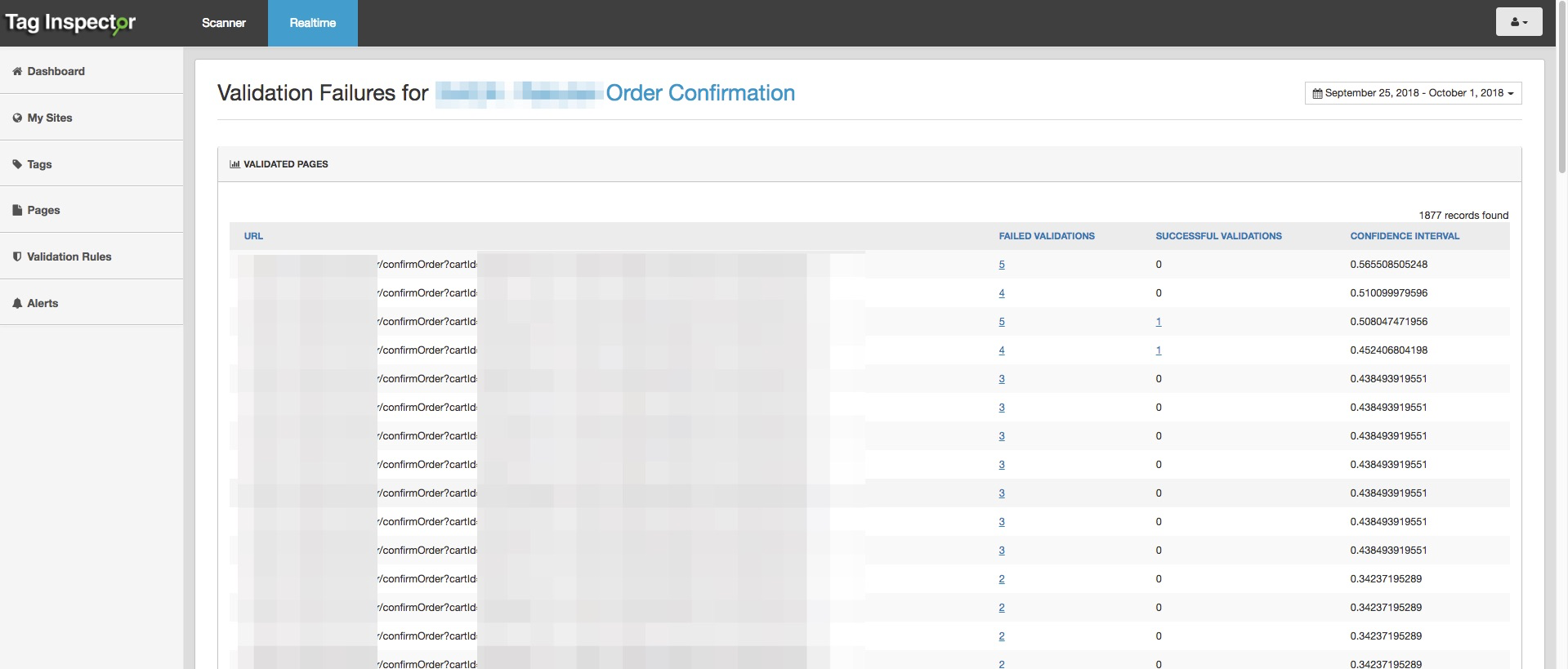 We hope you find these two new features make it easier than ever to manage validation rules in Tag Inspector. Check back again soon for more new features and improvements to Tag Inspector RealTimeTM, our real time monitoring tool for tag governance.
  ---------------------------------------------------------------------------------------------------
Want to learn more about Tag Inspector and all of its features? Contact the Tag Inspector team today to schedule a demonstration.
Facebook Comments