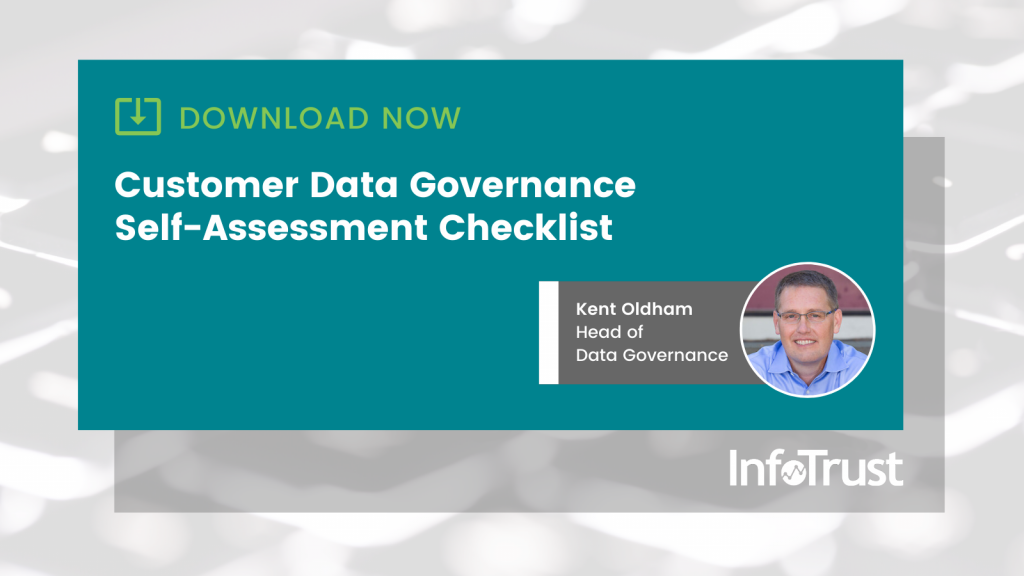 Customer data is one of the most valuable business assets and a foundational component for corporate marketing. To ensure accurate, consistent, and regulatory-compliant data collection and management, companies must have reliable standards and practices in place.
Via InfoTrust's proprietary Customer Data Governance Solution, our team helps organizations manage how data is being collected and how it is used to deliver business value by:
Improving customer experiences;
Protecting digital marketing ROI, and;
Properly preparing for ever-evolving policies and regulations.
How Prepared is Your Organization?
Utilize this self-assessment checklist to better understand how prepared your organization is in regards to customer data governance.