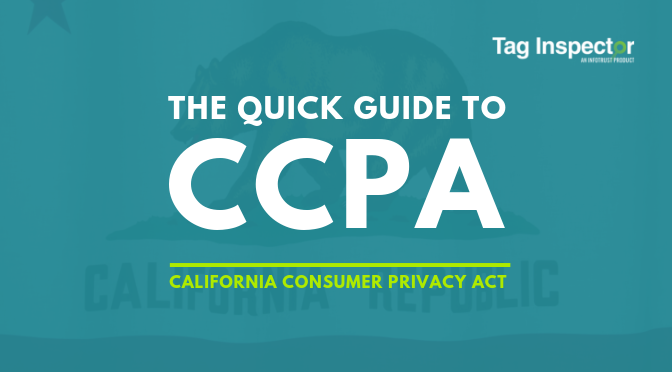 January 2020 is nearly here, and with it, the effective date of the California Consumer Privacy Act (CCPA). You've likely heard of this new legislation, but may be unsure as to how the CCPA will affect your website(s), your business, and most importantly, your customers.
Worry not! The Tag Inspector team is here to answer your questions and concerns as they relate to tag management and data collection across web properties. Download this quick guide to everything you need to know about the CCPA now.
Note: The information contained in this article is provided for informational purposes only and should not be construed as legal advice.