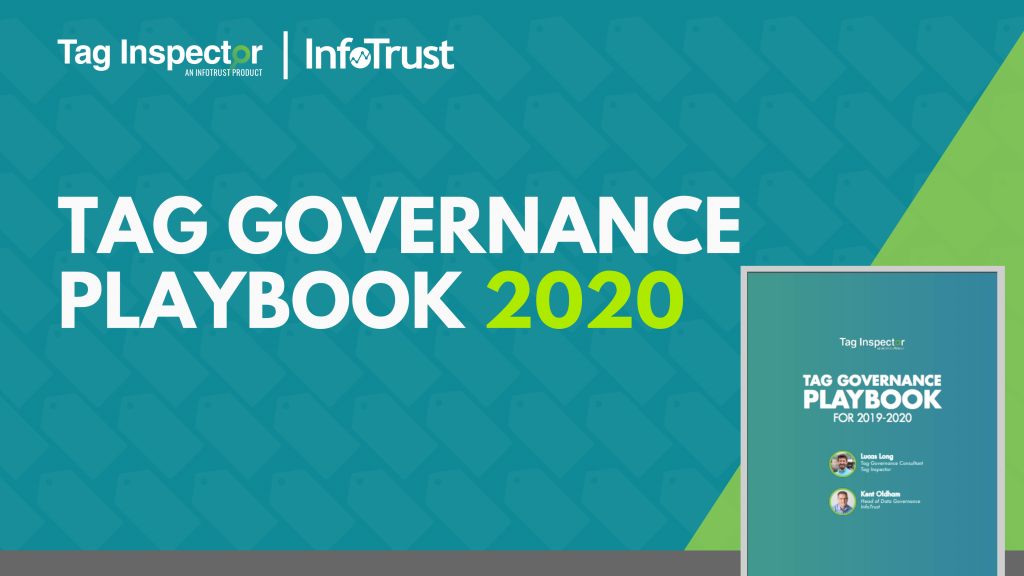 Tag Governance Playbook for 2020
Customer data is one of the most valuable assets in today's business world and is a foundational component of corporate marketing. Ensuring accurate, consistent, and regulatory compliant data collection is critical to success. To accomplish these goals, your enterprise needs to have a strong data governance strategy in place. Effective data governance enables great consumer experiences, increases digital marketing ROI, and allows you to stay in sync with ever-changing data policies and legislation.
A core part of data governance is tag governance, likely a topic you hear floating around the halls of your organization. Considering the new privacy environment, it's no wonder; new ePrivacy laws and requirements seem to materialize each month.
At present, your organization should be thinking about the California Consumer Privacy Act (CCPA), General Data Protection Regulation (GDPR), new clarifications and requirements for ePrivacy directives, and new legislations proposed in states across America. Simply put, tag governance is a hot topic in the world of marketing and advertising technology that needs your attention today.
Complete the download form to claim the Tag Governance Playbook now.
Last Updated:
October 8, 2020