Business intelligence and analytics have taken the world by storm, and offer immense advantages to companies that know how to utilize them. In fact, companies using analytics are five times more likely to make faster decisions than their non-analytics-adopting counterparts. Furthermore, 85 percent of business leaders believe that big data will transform and improve the way they do business.
But simply having access to these tools and technologies isn't enough. You need to understand their inner workings and how to access the right features in order to make data-driven decisions. Fortunately, there are a wealth of materials available (both free and paid) that can get you up to speed. Whether you're simply looking to better understand visitor behavior, or looking to make a full-on digital transformation, the resources are out there.
Here are 10 analytics training courses that can provide you with the instruction you need to become knowledgeable, adept and efficient with these platforms.
Course Link: https://alison.com/course/google-analytics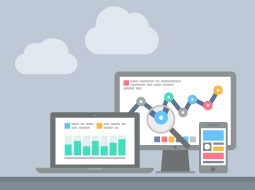 Description: As one of the most widely-used tools for digital marketing analytics, an understanding of Google Analytics is essential for any marketer. Whether you're looking at organic search and your website's SEO ranking, or your social media and email marketing strategy, Google Analytics helps you in analyzing, monitoring and measuring your marketing efforts.
A mastery of Google's tools gives you a major edge in the tech, science, and business worlds – and with free online courses from Alison, it's easy. Deepen your understanding of the digital age with Alison's Google Analytics courses, and step up your marketing game.
Cost: Free
Course Link: https://www.onlinemarketinginstitute.org/certifications/analytics/

Description: Online Marketing Institute's Analytics Certification takes you from the basics to a deeper understanding of how to analyze and approach data to grow your business. With a focus on Google Analytics, you will learn how to navigate its interface and track audience, traffic, and funnel data to gain a comprehensive understanding of your website. Learn how to optimize your marketing campaigns and create valuable business insights by analyzing the right data sets.
Cost: From $859 or 3 installments of $329
Course Link: https://www.analyticscourse.net/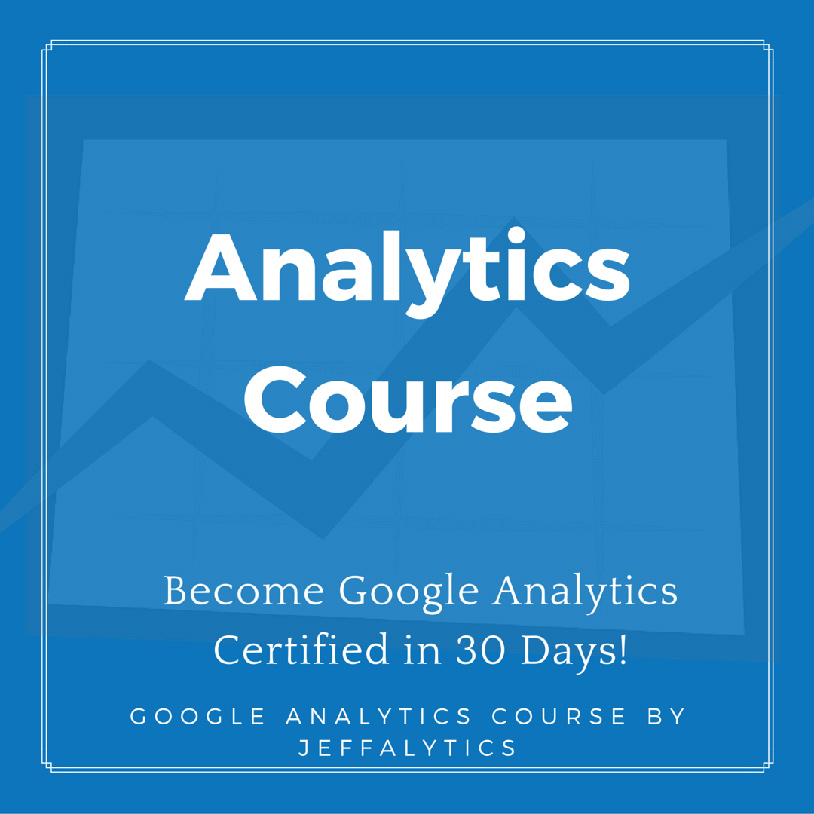 Description: Jeff Sauer, the creator of Jeffalytics, is one of the most knowledgeable Google Analytics experts out there. In fact, he was one of the initial beta testers of the platform back in 2005, and has been teaching others about it for over five years. His course is designed to take students from beginner to "wizard" in just 30 days.
Within the course, you'll find 12 hours of video lessons, write-ups, downloadable frameworks, and a private discussion forum. You'll even get access to continuous learning to stay abreast of future changes within Google Analytics.
Cost: $497
Course Link: https://www.annielytics.com/annielytics-dashboard-course/

Description: Annielytics is where you "learn to make Google Analytics sexy." Here, you'll find 16 hours of comprehensive video, an illustrated course workbook, four learner dashboards and more. And this isn't one-off training: your membership actually provides you with access for an entire year.
"Guided" membership comes with one-on-one instruction, and "Basic" membership offers weekly office hours where you can ask anything marketing-related and get actionable answers. By the end of the course, you should have a comprehensive understanding of this platform and be capable of generating robust data for advanced reporting.
Cost: "Lite" – $295 / "Guided" – $995 / "Basic" – $1,295
Course Link: https://www.udemy.com/topic/google-analytics/
Description: Udemy is one of the internet's top resources for online courses – they currently offer 65,000 in total. They also happen to offer a sizable list of Google Analytics courses to accommodate a variety of knowledge levels and budgets.
Whether you're a total beginner looking to learn the fundamentals step-by-step or want to become certified, you can find the perfect course on Udemy. Some specific topics include analyzing key metrics, advanced tracking techniques, and generating custom reports.
Cost: One free course. Others range from $19.99 to $199.99
Course Link: https://www.edx.org/course/marketing-analytics-marketing-uc-berkeleyx-busadm466-1x-0

Description: The instructor of this course is Stephan Sorger, an author, marketing executive and professor at UC Berkeley. He has also held leadership roles in marketing and product development at Oracle and NASA.
This course is primarily geared toward individuals who want to launch a career in marketing analytics and learn about identifying market trends, executing market sizing, and making future predictions based on data. Over the course of four weeks, Sorger succinctly breaks down complex concepts into manageable lessons.
Cost: Free or add a Verified Certificate for $99
Course Link: https://www.coursera.org/learn/digital-analytics

Description: This course is actually part of the Master of Business Administration (iMBA) degree program from the University of Illinois. It's taught by Kevin Hartman, Head of Analytics at Google, who has years of experience under his belt. It involves 8-10 hours of study per week over the course of a month.
You'll learn everything from the basics of how data fits into the overall marketing process, to more complex topics such as strategies for collecting data, in-depth data analysis and data visualization. Features include access to quizzes, videos, and programming assignments so you can gain a complete understanding of the process.
Course Link: https://www.digitalanalyticsassociation.org/certification

Description: One of the advantages of this resource is that you can apply to become a Digital Analytics Association (DAA) Certified Web Analyst (CWA). Specific areas of emphasis include web analytics site optimization, measuring the effectiveness of digital marketing campaigns, and establishing/managing a data-driven company culture.
You'll also find exam resources such as a certification handbook and sample questions, as well as preparation tips. Upon completion, you'll have heightened credentials and increased credibility in web analytics, which could aid you in finding employment in the analytics industry.
Cost: $449 for members and $649 for non-members
Course Link: https://www.simplilearn.com/digital-marketing/digital-analytics-foundation-training-course

Description: The instructor of this course is Google product strategy expert and digital analytics thought leader Stéphane Hamel. He's a highly-respected authority in his field, and brings 25 years of experience in digital marketing and analytics to the table.
In this course, you'll learn how to utilize essential tools and techniques, track campaign performance, better understand visitor behavior, and much more. Some key objectives include identifying Key Performance Indicators (KPIs), defining and contrasting A/B testing concepts, and understanding the overall buyer journey. It also comes with downloadable workbooks, high-quality e-learning content, and simulation exams, along with a certificate upon completion.
Cost: $69 for self-paced learning / Varies for corporate training
Course Link: https://thedma.org/marketing-education/marketing-courses/marketing-analytics/marketing-analytics-certificate/

Description: If you're looking to become certified in marketing analytics, this is definitely a course to consider. It's taught by Perry Drake, Professor of Digital and Social Media Marketing at the University of Missouri, St. Louis. Here, you'll learn a wide range of skills such as creating multivariate tests, applying audience segmentation, measuring ROI, and more.
There's also a considerable focus on search engine marketing and data governance – both of which have grown in importance in recent years. Although this is one of the shorter courses and only lasts between eight and nine hours, it really digs deep and covers critical concepts.
Cost: $479 for members and $700 for non-members
Additional Resources
Looking for more informative resources that are completely free? Here are two that are definitely worth checking out.
Our very own Tag Inspector blog is a place where you'll find a wealth of information on topics such as marketing analytics, auditing your data collection, tag management and much more. There's also info on how to stay compliant with data regulation laws like the GDPR.
The Infotrust website offers a fantastic resource center, including a subsection specifically for Google Analytics. Sign up to view webinars and videos on topics such as digital analytics architecture, remarketing, customer centricity, and best practices for data-driven marketing, among many others. The site offers practical and actionable resources for anyone interested in analytics.
And let's not forget about Google Analytics Academy. This series of analytics courses comes straight from Google. Whether you're a complete beginner needing to learn basic reporting, or more advanced and looking for lessons on creating custom metrics, event tracking and more, it's all here. And the best part is that these courses are completely free.