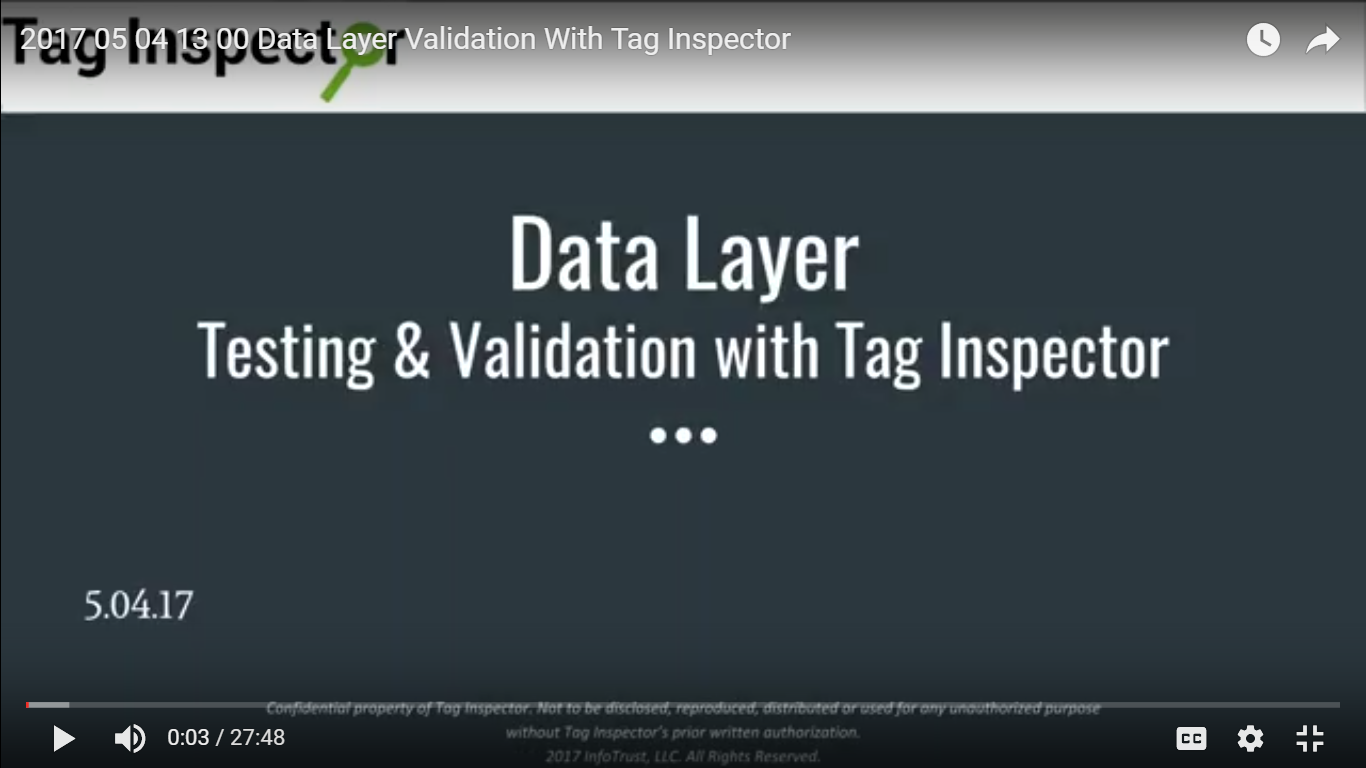 What an incredible webinar!
In this Tag Inspector training webinar we demonstrated how Tag Inspector can remove the burden from your shoulders. We covered the automation of ongoing data layer validation, from ensuring the object is on each page to checking for specific values with corresponding events.
Catch the recap below:
Want the slides?
Download them here: https://taginspector.com/wp/download-data-layer-validation-tag-inspector/