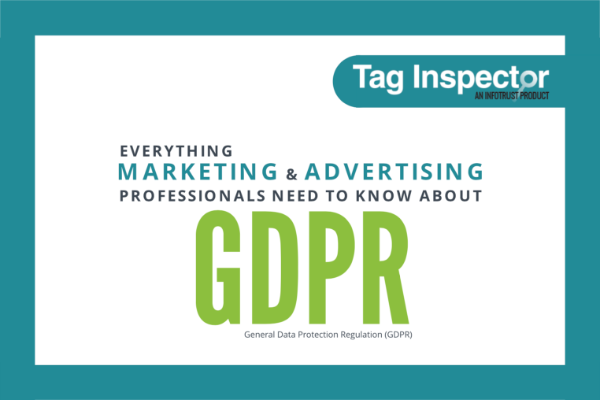 Fill out the form to download the eBook and start preparing today!
The GDPR (General Data Protection Regulation) was approved in the EU in April of 2016, with official enforcement beginning on May 25th of 2018. This eBook has been designed specifically with marketers and advertisers in mind, providing a breakdown of the information needed to prepare for GDPR.
In this eBook, we cover:
GDPR + ePrivacy Directive

Lawful Basis for Processing

Accountability + Governance
The materials are provided AS IS without any warranty and InfoTrust, LLC disclaims all warranties, express and implied, regarding these materials. The information contained in these materials was prepared for general informational purposes and it is not intended to provide legal advice. Before applying any of the information to your situation, you should consult your legal advisors.