Have More Trust In Your Data
Never question your data accuracy or data quality again. Daily scans and real time monitoring of your marketing tags ensures consistent, complete data collection across all platforms so you'll have the confidence you need to make data-backed decisions. All while helping you monitor tag performance, so you don't slow down your site!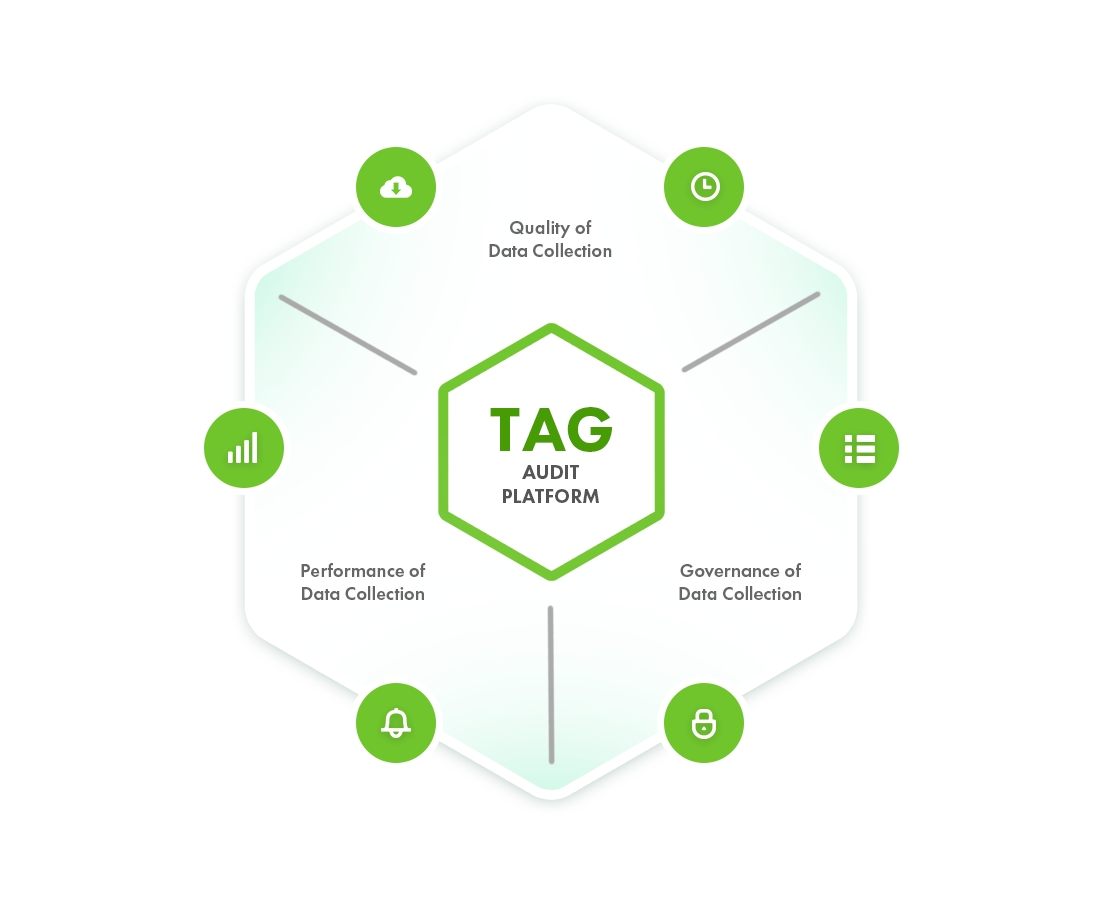 Scanning vs. Real User Monitoring: The Difference
Tag Inspector offers two product options, which you can choose from based on your organization's needs. Synthetic Scanning is the basis for all Tag Inspector functionality and provides a solid foundation from which most organizations can begin their tag management journey. Synthetic Scanning can then be paired with Real User Monitoring, providing real time validation and alerting based on tag behavior while live users navigate your site.
Synthetic Scanning
Website crawler simulates user session
Scheduled or on-demand scans
Scheduled scans provide ongoing tag behavior monitoring
Real User Monitoring
Monitor live tag behavior
Real time data validation, monitoring and alerting
Validates checkout funnels and conversion 'thank you' pages
How Does Tag Inspector Work?
The two options work in different ways, with simulated user allowing for "do it yourself" configuration and immediate scanning.
For real user and real time monitoring, a tag must be placed on your site. This requires some extra setup, but provides you with robust data and immediate alerts.
Synthetic Scanning
Nothing Installed On Site
---
Configure user agent and other parameters of simulated user scan.

Schedule when and how often to run your tag scans.

Scan crawls multiple pages of the site searching for tags and how they load.

Scan Results available in UI, reports and via our custom API.
Start Your Free Scan Now!
Real User Monitoring
Tag Placed On Site
---
Deploy Tag Inspector on the website(s) you want to monitor.

Configure validation rules and real time alerts for your website.

All tags loading on all pages of your site will now be monitored.

Collected data is available in UI, reports and via our custom API.
Contact Us Today